Indoor horse race Longines Masters of Hong Kong 2019
The world's most prestigious international obstacle course in 2019 (considered a Grand Slam of yearly obstacle course) continues with the Longines Indoor Horse Racing Masters of Hong Kong 2019 took place from February 15 to February 17, 2019.
---
Previously, the tournament season was started with the indoor horse race held in Paris (France) and continued in April 2019 with the New York Indoor Racing Tournament (USA).
This is the seventh time, Hong Kong has hosted the world's top-class Indoor Horse Racing. In addition to the indoor obstacle course, there are many other important events such as Asia Horse Week – a 3-day conference (February 14 to February 16, 2019), gathering the top characters, officials in the world horse racing village, with many fun activities, entertainment, food …
The indoor obstacle course in Hong Kong has 6 competitions with a bonus of up to USD 680,620. It was the first time that the talented Asian riders would have the opportunity to compete with the world's top horse racing stars. The grand finals (Longines Grand Prix of Hong Kong) will be a top-notch competition in terms of technical skills, skill to control horses to overcome many different types of obstacles … The winner of each stage in the Grand Series. This slam will receive a Super Grand Slam prize worth up to 2.25 million euros.
Mr. Christophe Ameeuw, founder and CEO of EEM commented: "We are very happy to be back in Hong Kong with a program full of emotions, colors and promises of surprise. We invite all fans and families to come to the competition to enjoy the wonderful, exciting and discovering the wonders and charms of this high-class equestrian sport."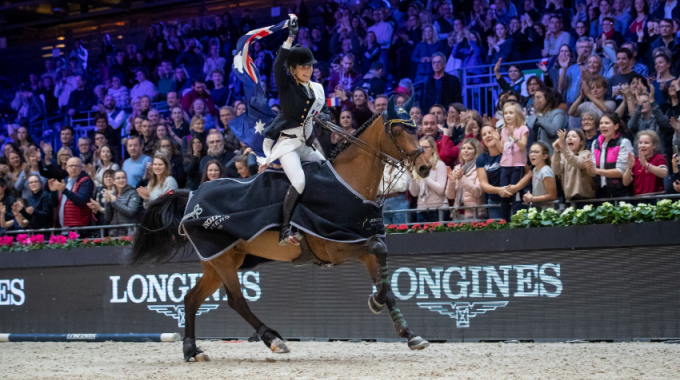 Mr. Anthony Lau, CEO of the Hong Kong Tourism Board (HTB) said: "We are delighted to see the prestigious Longines Masters horse race back to Hong Kong, the only place in Asia to honor this great project". This event once again reinforces Hong Kong's position as the capital of major events in Asia.