Enjoy horse racing at Tokyo Racecourse
So far, in Japan when it comes to the racecourse, everyone imagines that it is a place where only the middle-aged and senior males are concentrated, but later the racetrack has been redesigned more beautifully.
---
There is also a children's area, the purpose of the game is to bring the family members as well as the girls to visit without hesitation, so anyone from old to young, male to female can come here to have fun.
Enjoy horse racing betting
In Japan, if you are over 20, you can participate in public horse racing betting. Since it is possible to bet at least 100 yen, you can participate freely. Horse racing tickets in Japan are quite complicated. First "Tansho" – the horse that wins first, followed by "Fukusho" – the horse that finishes 1 to 3 wins, "Wide" – the first horse to win, "San renfuku" – regardless of the destination, the horse in position 1 to 3 wins. For first-time participants, it is advisable to join in the simple form of "Tansho" and "Fukusho". Both of these are not high rates but easy to hit so visitors can enjoy the most horse racing.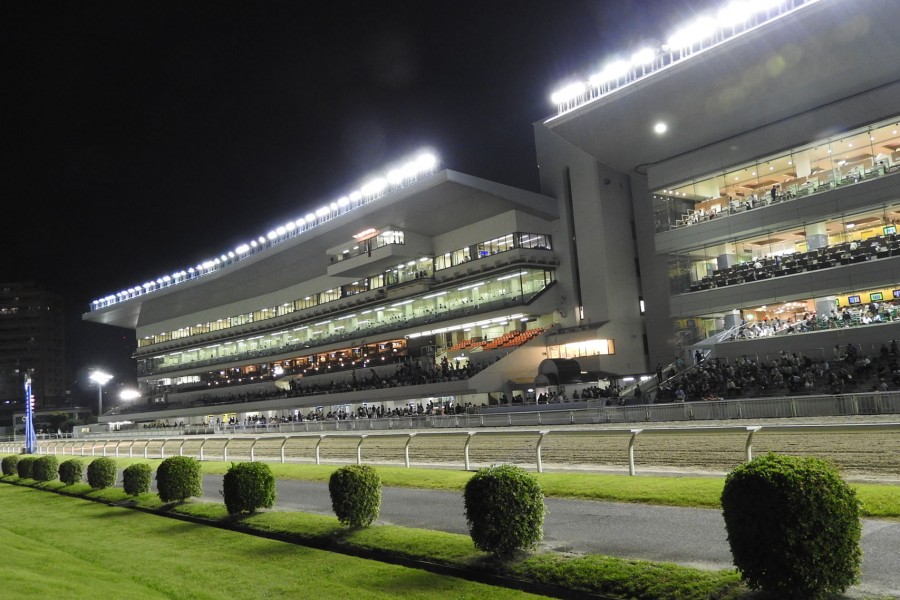 Touch the horses, enjoy time in the dining area
At Tokyo Racecourse, people also prepare lots of places for children to play, and organize many contact events, touching the horses. On the day of the horse racing, in addition to welcoming the horses, visitors can see the horses being released, can touch the smallest horses of the world's smallest species. In addition, you can ride a horse cart, have fun at the park with a fountain and interesting games to help you relax during the day. On Saturdays, Sundays or even non race days, visitors can come here to try horseback riding. At Tokyo Racecourse there are many famous cheap and delicious dishes. From curry rice, ramen noodles, soba noodles to steak, dessert. However, only on the day of the race, many shops will open. Visitors remember attention.
Transport
If taking the tram, take the Keibajo line of Keio railway, stop at "Fuchukeiba-seimonmae" station and walk for about 2 minutes or use the Keio line of Keio railway, stop at "Higashifuchu" station for about 10 minutes. Or take the Musashino Line, Nanbu line of JR, stop at "Fuchuhonmachi" station and walk for about 5 minutes. Parking is available for a fee. On the day of the race, the parking fee is 2000 yen, normally it will be 1000 yen. However, there is a limit to the number of vehicles. On race days, it is very crowded, so visitors need to pay attention.